I know I know…it's been a while. But also, it's not February, so you get what you pay for. And this is free.
Today is Juneteenth! And normally I would do a post about it, but TBH I didn't feel like it for various reasons (really hard to celebrating being "freed" when the cops are out here acting like this is in Pimp Your Ride except with cops being like, I'm finna put some police brutality at your protest about police brutality – with bonus war crimes!). Ahem. I'm not here to talk about that right now. Because these facts are about HISTORY. Says so right in the title. WHICH MEANS this is about the PAST and not the PRESENT.
So anyway, on this day, in 1971, a civil rights lawsuit and March triggered rioting that ended in the Mayor of Columbus Georgia declaring a state of emergency.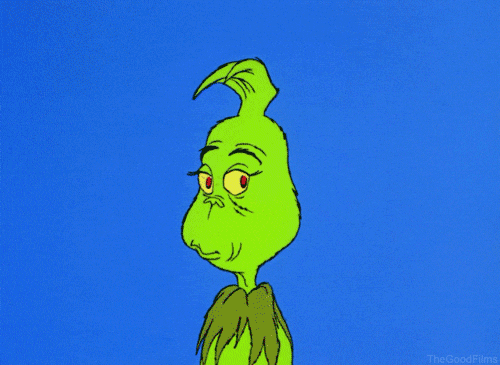 (I am NOT SORRY)
PLOT TWIST: This all started 'cause the Black policemen of the Columbus Georgia PD complained of segregation, discrimination during promotions and overall favoritism to white policemen. IMAGINE! The po-lice being racist. WHO WOULD HAVE THOUGHT.
Anyway. This season of racial hostility started May 31 when 7 Black policemen ripped the american flag from their uniforms during a picket outside their headquarters and were all fired on the basis of "conduct unbecoming a police officer".  They argued there was no justice and probably no peace in the CPD and they would not wear the flag until they received the equality, justice, and respect for which it stood (HAHAHAHAHA *cough*). Many conflicts ensued due to the racial tension caused by the policemen's gesture ('cause I guess white people BEEN on that ReSpEcT tHe fLaG BS).
THEN. On Saturday, June 19, 1971, Hosea Williams, regional VP of the Southern Christian Leadership Conference (SCLC), helped organize a protest march in support of demands made in a class-action lawsuit against the city, and to protest the city's failure to address grievances of the Afro-American Police League. The lawsuit's plaintiffs sought to eliminate longstanding discriminatory practices in the department, and to reinstate officers who had protested against said practices. Although the protest march was peaceful, racial tensions were high in Columbus, and violence escalated dramatically after the demonstration. Rioting reached a height on June 21, 1971, when a white officer, L. A. Jacks, shot and killed a twenty-year old African American youth named Willie J. Osborne after an alleged armed robbery. Safety Director Sargis, said the Osborne youth and a companion were sighted by policemen on the watch for two blacks wanted for a $241 market hold up before midnight. He said the police had chased the two men at speeds reaching 100 mph before forcing their vehicle to a halt. If you were wondering if it the "getaway" car was a Hyundai (est. in 1968 but the first american model wasn't until 1986), it wasn't. Detectives who had joined the chase attempted to stop the men from escaping after they fled from the car, Mr. Sargis said, and warning shots were fired. One of the fleeing men stumbled, and when the man recovered his balance the policemen said they saw a "shiny object" in his hand.
Whew chile! The people were BIG MAD. There were riots, arson attacks, policemen and firemen being fired at by snipers, and rocks and bottles were being thrown into the wind shields of moving cars. The continuing protests prompted the Columbus City Council to invoke an emergency ordinance, and Columbus mayor J. R. Allen to declare a state of emergency.
As it turns out though, the disturbances of that week end had their origin in another shooting of a young Columbus Black. [Quelle surprise! It's almost like the police had…a pattern]
The previous year, Columbus policemen wounded a 17‐year‐old boy after a high‐speed auto chase. The youth, one of four riding in a stolen car, was shot in the back as he ran from the car after it was stopped by the police. He was later charged with conspiracy to commit an armed robbery. The Afro‐American Police League, formed earlier that year by 39 of the police department's 52 black officers, protested that shooting and contended that it was part of a general wave of police violence directed at the black community.
*Closes alllll the tabs I had open to dig up this story*
I certainly don't want y'all to think that I've found some sympathy for the black police being discriminated against because deFund/Fuck The Police all day over here. I just thought it was INTERESTING that even a random black history fact from 49 years ago was about police violence in the black community, with a side of racism(and probably some police on police violence. do we talk about that?) in the police department. And then, here we are in the year 2020 with The National Assoc. of Black Law Enforcement Officers talmbout "The institution of policing has been inherently biased against POC (but also specifically black people who should not be lumped in with POC when they really mean BLACK – my emphasis, not theirs)"
Also, if'n I were prone to seeing connections, and I'm not – I'm just here to share some history with y'all, I'd wonder all things being equal WHY IS IT that white police officers seem to feel so… hostile towards OTHER officers  that are just like them, only… Black? As a side note: Did you know that slave patrols were america's early form of policing? I know y'all know I ain't making shit up, BUT AGAIN I AM SHOWING MY WORK [I also wanna point out for anybody too lazy to click that I found this on the National Law Enforcement Museum website]
OR.
If I were the type to compare things, which, I also I am not, I would compare the microcosm of the police department to the greater world where black people have been systemically disenfranchised since they were brought here up to and including being enslaved for TWO AND ONE HALF ADDITIONAL YEARS AFTER THEY'D BEEN EMANCIPATED (Happy Juneteenth, y'all! I didn't think I'd manage to drop this somewhere in this fact, but look at me) and I squinted JUST RIGHT I feel like I could maybe see some similarities.
BUT. I am not here to connect, or compare, or even contrast (three is always the magic number, friends). EYE am just here to share black history facts with you. Hope you enjoyed today's random NOT Juneteenth Fact. In a surprise move, I'm actually off today and sending this email from the past. Hope y'all do something extra black today. Like keep fighting to get free for real.