Protesting the NFL means that I did not see one second of the Super Bowl this year, not even the halftime show which I kinda wanted to see because The Root wrote an article calling Maroon 5:  "The Great Value Rolling Stones", and "The Dollar Tree Beatles" … and HAHAHAHAHAHA. But then I realized that I'm not even interested enough to even give them halftime ratings. AND I heard that Adam Levine took off his top ON PURPOSE and not at all "accidentally" and well, THEN I was like UH OH. THE FCC IS GOING TO BE UP. IN. ARMS 'bout dis. And it turns out, nothing. Hm. I wonder why this is different? HAHAHAHA, no I don't.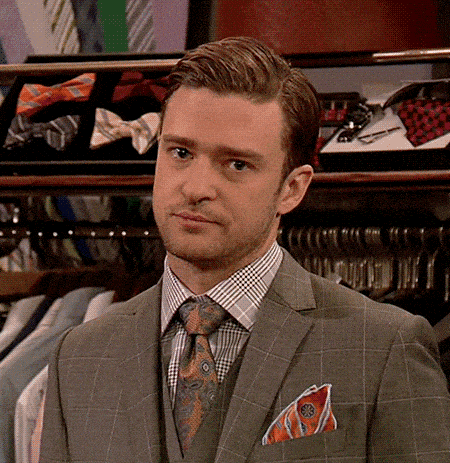 SO THEN, I was thinking to myself…what should I talk about? Because also, A WHOLE BUNCH OF SHIT happened over the weekend. But then I remembered I was here to talk about HISTORY*, not the present. And because it was Super Bowl weekend and apparently #JanetJacksonAppreciationDay exists, but I'd already talked about her (like, seriously dudes. I had ZERO IDEA), I decided I'd talk about another lady with four names who ALSO performed at the Super Bowl (in1996):
Diane Ernestine Earle Ross. Singer, Actress, Record Producer.
What? DIANE? Well, according to Ross, her mama actually named her DIANE, but because people don't listen, it ended up being recorded on her birth certificate as Diana.  In fact, she was listed as "Diane" during the first Supremes records, and she introduced herself as "Diane" until early in the group's popularity.
Anyway. Back to my facts. Ms. Diana Ross rose to fame as the lead singer of the vocal group the Supremes, which, during the 1960s, became Motown's most successful act, and are the best charting girl group in US history, as well as one of the world's best-selling girl groups of all time. The group released a record-setting twelve number-one hit singles on the US Billboard Hot 100, going on to become Motown's most successful vocal act throughout the sixties. Following significant issues with her comportment, weight, and alcoholism, Florence Ballard was fired from the Supremes by Gordy in July 1967. Gordy renamed the group Diana Ross & the Supremes, making it easier to charge a larger performance fee for a solo star and a backing group, as it did for other renamed Motown groups. Gordy initially considered Ross leaving the Supremes for a solo career in 1966 but changed his mind because the group's success was still too significant for Ross to pursue solo obligations, but by 1968 Diana was performing a solo artist on TV specials. By 1969, she started recording her initial solo work.
Following her departure from THE SUPREMES, Diana released 5 albums in the 70's, including two soundtracks (Lady Sings the Blues and Mahogany). By this time, she'd also ventured into acting: Lady Sings the Blues, Mahogany, and The Wiz.
AGAIN, because Ms. Diana "The Boss" Ross is a FUCKING LEGEND (and even with all the shit I'm leaving out, there's still SO MUCH), and I have actual work to do, please to enjoy these fun facts:
Diana worked at Hudson's Department store, where she was the first black employee allowed outside the kitchen.
She was the first entertainer in Japan's history to receive an invitation to the Imperial Palace for a private audience with the Empress Nagako, wife of Emperor Hirohito.
She was the first African-American woman to co-host the 46th Academy Awards, with John Huston, Burt Reynolds, and David Niven.
Dreamgirls was not about the Supremes. Or Diana Ross specifically. It was just super coincidental that the plot of the musical was VERY SIMILAR to true life events of the Supremes. Down to the character of Deena Jones leaving the Dreams in 1972 to pursue a career as an actress. Like Diana. Who starred in her first motion picture (Lady Sings the Blues) in 1972.
Motown: The Musical is a Broadway show that is about the creation of Motown AND Berry Gordy's romance with Diana Ross.
Diana Ross's sister, Barbara Ross-Lee was the first African American woman to be appointed dean of an American medical school. Yes. I know that this could really be a separate fact, but this is already SO LONG (that's what she said), that I'd figured I'd give y'all a two-fer in case I don't get to this tomorrow. Also, did you know that Barbara Ross also had that same long ass gorgeous pile of hair? She did! So I guess it's no surprise that a bunch of racists from East Virginia Medical School got her confused for her sister.
And. In case you're wondering what she's up to these days: On February 10, 2019, she'll be honored by the Recording Academy at the 61st Annual GRAMMY Awards.
Not all the BHFOTDs are gonna be short and sweet like me, but lest you think I want the last thing you see to be a story about a bunch of racists doing racists things, please enjoy one of my favorite clips from The Wiz, featuring Ms. Diane/a Ross.
*So yeah. I know that I said I was here to talk about HISTORY and not the present, but technically 1984 is the past AND as it turns out when you let people be racists in 1984, turns out they have kids who become racists in 2011. Go figure.